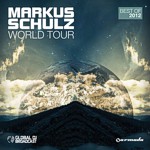 Rezension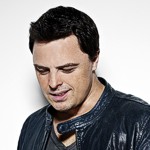 Mit Global DJ Broadcast betreibt Markus Schulz seit Jahren eine erfolgreiche, wöchentliche Radio-Show, die von vielen Sendern weltweit übertragen wird und auch als Podcast abonnierbar ist. Einmal im Monat gibt es eine spezielle Ausgabe von Global DJ Broadcast: die World Tour Sessions. Dabei handelt es sich um die Aufzeichnung eines Gigs von Markus Schulz direkt aus dem Club mit entsprechender Live-Atmosphäre. Die vorliegende Best of … Mix-Compilation lässt noch einmal die Highlights dieser World Tour Sessions Revue passieren. Dazu zählen natürlich die Release-Partys anlässlich der Los Angeles '12 Mix-Compilation beziehungsweise des Scream Albums, sowie markante Events wie beispielsweise die Nature One, Global Gathering oder die A State of Trance #550.
Die The Best of World Tour 2012 Compilation ist nach 2009 bereits die zweite Ausgabe aus dieser Reihe. Neu in diesem Jahr: die Bonus-CD! Hier werden knapp 80 Minuten Live-Set aus dem Club Ruby Skye in San Francisco geboten, den Markus Schulz im Rahmen seiner Scream Album-Tour Ende Oktober 2012 bespielt hat.
Musikalisch präsentiert Markus Schulz mit dieser Doppel-CD auf der einen Seite natürlich Produktionen von seinem aktuellen Album und auf der anderen Seite den für ihn typischen BigRoom- / PeakTime-Sound. Auf der Tracklist liest man die üblichen Namen aus dem Coldharbour Recordings Umfeld wie Skytech, KhoMha, Arnej, Omnia & Ira oder auch Mr Pit. Da es sich um einen Jahresrückblick handelt, sind die hier gebotenen Tracks nicht mehr ganz so taufrisch und vor allem den regelmäßigen GDJB-Hörern bestens bekannt. Nichts desto trotz ist die World Tour – Best of 2012 eine gelungene Zusammenstellung, die das Schulz'sche Jahr 2012 ganz gut abbildet.
Bewertung: 5 / 6
Marcus Köhler | trancearchiv.de
[01] San Andreas Soundlab "Hollywood Boulevard"

Live from Avalon, Los Angeles '12 Release Party

[02] Markantonio & Roberto Capuano "T4" (Markus Schulz Big Room Reconstruction)

[03] Markus Schulz featuring Jaren "Carry On"

Live from Privilege, Ibiza

[04] Omnia & Ira "The Fusion" (Markus Schulz Los Angeles '12 Reconstruction)

Live from Club Space, Miami

[05] Marcel Woods vs. W&W "Trigger"

Live from Koolhaus, Toronto

[06] Markus Schulz & Wellenrausch "Silence to the call" (Scream Tour Edit)

Live from Arma Music Hall, Moscow

[07] KhoMha "Days gone bye"

Live from Ministry of Sound, London

[08] Cosmic Gate "Crushed"

Live from Ruby Skye, San Francisco

[09] Danny Cullen "Abaddon" (Markus Schulz Edit)

[10] Yura Moonlight "Harrier"

Live from DJ Mag Top 100 Party at Ministry of Sound, London

[11] Skytech "What's wrong" (Skytech Stadium Mix)

Live from Planeta Born to Party, Poznan

[12] Johnny Yono "Fairfax" (Markus Schulz Edit)

Live from Metro Theatre, Sydney

[13] Susana & Dark Matters "Home" (Mr. Pit Remix)

Live from Avalon, Los Angeles '12 Release Party

[14] Markus Schulz & Ferry Corsten "Loops & tings"

Live from Electric Daisy Carnival, New York City

[15] Mr. Pit "It is what it is" (Markus Schulz Big Room Reconstruction)

Live from A State of Trance 550, Den Bosch

[16] Morvan "Kiss of a muse" (Lence & Pluton Remix vs. Wellenrausch Remix / Markus Schulz Big Room Reconstruction)

Live from Global Gathering, Stratford-Upon-Avon

[17] Elevation vs. Grube & Hovsepian "City of angels" (Markus Schulz Big Room Reconstruction)

Live from A State of Trance 550, Kiev

[18] KhoMha "The Dark Knight"

Live from Electric Daisy Carnival, Las Vegas

[19] Beat Service "Fortuna"

Live from the Terrace at Club Space, Miami

[20] Markus Schulz feat. Seri "Love rain down" (4 Strings Remix)

Live from Arma Music Hall, Moscow
[01] Dakota "Doors open"

[02] DJ Tarkan "Sad story" (Markus Schulz Big Room Reconstruction)

[03] Danilo Ercole "Profundo"

[04] Audien "Eventide"

[05] Rex Mundi "Mence" (Markus Schulz Edit)

[06] Andro V "Lonely world" (Alessandro Remix / Markus Schulz Big Room Reconstruction)

[07] Skytech "No need for words"

[08] Markus Schulz feat. Fiora "Deep in the night"

[09] Arnej "The second coming"

[10] M.I.K.E. "Any direction" (M.I.K.E. vs. Revero Club Edit / Markus Schulz Big Room Reconstruction)

[11] Markus Schulz & Elevation "Finish line"

[12] Store N Forward "Sugar" (Markus Schulz Big Room Reconstruction)

[13] Abstract Vision & Elite Electronic vs. Broning "Relict" (Basil O'Glue & Styller Remix)

[14] Markus Schulz "Soul seeking"

[15] Fisherman & Hawkins "Apache"

[16] Nifra "Dark harbour" (Markus Schulz Edit)

[17] Aerofoil vs. E&G "One word" (Markus Schulz Big Room Reconstruction)

[18] KhoMha "Dejavu"

[19] Markus Schulz feat. Ana Diaz "Nothing without me" (Markus Schulz Return to Coldharbour Remix)