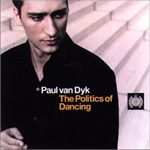 Artist:

Paul van Dyk

Mix-CD:

The Politics of Dancing

Label: Ministry of Sound [Germany]
Release:

2001
Rezension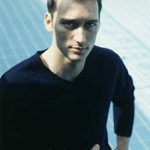 Deutschlands bekanntester Progressive-Trance-DJ hat es wieder einmal vollbracht: ein Mixalbum voller überraschungen, auf zwei CDs insgesamt 33 Tracks. Doch bloßes Mixing war dem Berliner wohl nicht genug, an die meisten Songs legte er persönlich Hand an und verpasste ihnen den typischen Paul-van-Dyk-Stil. Silberling eins beginnt äußerst verspielt-flächig, entwickelt sich aber immer mehr zum energetischen Tranceset. Highlights gibt es viele, da auf Fülltitel verzichtet wurde. Herausragende Tracks sind van Dyks "Vega" und "I Want" von Filmpalast, die wunderschön-träumerische Flächen als Merkmal haben und der erste Ministry of Sound Germany Release "Rapture" von IIO. Diese Melodie vergißt man nach einem Hören nicht mehr so schnell. Auch U2 geben mit dem Remix durch van Dyk ihrer Crossover-Nummer "Elevation" ein ungewöhnliches Gastspiel.
CD zwei beginnt noch mit dem chilligen "Shout, C'Mon" von Sagitaire, doch spätestens beim nächsten Titel wird wieder Gas gegeben: treibender Trance vom Feinsten. David Forbes "Questions", Blank & Jones "Secret & Lies" und 4 Strings "Into The Night" kennen Tranceliebhaber aus den Sets ihrer Lieblings-DJs. Van Dyk hat sie alle: Walter & Gelders Hymne mit 303 Anleihen "Section 0" oder Solids Sleeps "Club Attack" im hauseigenen Remix. "The Politics of Dancing" wird Clubgänger, als auch Ex-Techno- oder Trancefans begeistern – eben Qualität von Paul van Dyk.
Bewertung: 6 / 6
Mark Hartmann | amazon.de
[01] Ashtrax "Digital Reason" (van Dyk Rework)

[02] Joker Yam "Innocence" (van Dyk Rework)

[03] Private Taste "First"

[04] Jimpy "Feeling good" (Original)

[05] Paul van Dyk "Vega" + Filmpalast "I want"

[06] Southern Comforter "Another Late Thursday

[07] Iio "Rapture"

[08] Sipping Soma "Superconcious (So alive)" (van Dyk Rework)

[09] Timo Maas "Killin me"

[10] Maji Na Damu "BWY" (van Dyk Rework)

[11] U2 "Elevation" (van Dyk Rework)

[12] Paul van Dyk "Autumn"

[13] Viframa "Cristalle"

[14] Solicitus "Furthermost"

[15] Subsky "Four days"

[16] Second Sun "Empire" (van Dyk Rework)

[17] Paul van Dyk "Out there"
[01] Sagitaire "Shout, C'mon" (Coast 2 Coast Mix)

[02] Mirco de Govia "Epic Monolith"

[03] Ralphie B "Massive"

[04] David Forbes "Questions"

[05] Way Out West "Activity"

[06] Connector "Interference"

[07] Blank & Jones "Secrets and Lies" (Solid Session Mix)

[08] Lexicon 4 "Reach me"

[09] Jamnesia "Reset"

[11] Activex "Let's go"

[12] Signum "In progress"

[13] Walter & Gelder "Section 0"

[14] Solid Sleep "Club Attack" (van Dyk Rework)

[15] Guardians Of The Earth "Starchildren" (van Dyk Rework)

[16] Nu-NRG "Dreamland"