Artist:

Armin van Buuren

Mix-CD:

A State of Trance 2007

Label: Armada [ARMA086]
Release:

2007

Format: Mix-CD
Rezension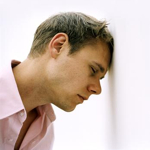 Passend zur 300. Sendung der gleichnamigen Radio-Show: A State of Trance mit Armin van Buuren erscheint die aktuelle 2007er Ausgabe der Mix-CD Reihe auf Armada Music. Die erste der beiden CDs steht unter dem Thema "On the beach" und bietet eine sehr entspannte Auswahl an Laidback-Tunes. Darüber hinaus ist sie sehr vocallastig, balearisch trancig und sogar leicht housig ausgefallen. Einen direkten Vergleich mit Tiesto's letzter ISOS hält sie in jeder Hinsicht stand. Die zweite CD "In the club" ist dann den Bigroom-Tracks vorbehalten. Typischer Uplifting-Trance von Nic Chagall, FKN feat. Jahala oder auch Filo & Peri, wie man ihn aus den ASOT-Sets aus dem Radio her kennt, eingeleitet von zwei neuen Armin van Buuren Produktionen. Insgesamt kann man auch der 2007er Ausgabe dieser Reihe ein bedenkenlose Empfehlung aussprechen.
Bewertung: 6 / 6
Marcus Köhler | trancearchiv.de
[01] Cerf, Mitiska & Jaren "Light the skies" (Retrobyte's Classic Electrobounce Mix)

[02] Chris Lake feat. Emma Hewitt "Carry me away"

[03] Sultan & Ned "Together we rise"

[04] DJ Shah feat. Adrina Thorpe "Who will find me"

[05] Kirsty Hawkshaw meets Tenishia "Reasons to forgive"

[06] Rio Addicts "The distance"

[07] Jose Amnesia feat. Jennifer Rene "Wouldn't change a thing"

[08] Sunlounger "In & out" (DJ Shah Rework)

[09] Alex Bartlett feat. Anthya "Touch the sun" (Rank 1 Remix)

[10] The Blizzard "Kalopsia"

[12] Global Illumination "Tremble"
[03] Terry Ferminal vs. Mark Sherry "Walk away" (Terry Ferminal Mix)

[04] Albert Vorne "Formentera what" (Gareth Emery Remix)

[05] Michael Dow "Ascent"

[06] Rex Mundi "Perspective"

[08] Markus Schulz vs. Chakra "I am"

[09] First State "Evergeen"

[10] Mike Foyle "Firefly"

[13] Lost Witness vs. Sassot "Whatever" (Aly & Fila Remix)

[14] FKN feat. Jahala "Why" (Aly & Fila Remix)

[15] Sophie Sugar "Day seven"

[16] Sean Tyas pres. Logistic "One more night out"