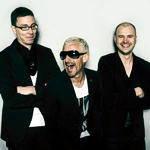 Event: Group Therapy #036
DJs: Above & Beyond
Datum: 12. Juli 2013
Bemerkung: Mit einem Gast-Mix von Stoneface & Terminal.
» The Presets "It's cool" (Andrew Bayer & James Grant Remix)

» Valer den Bit "Chasing sunset" (ArcHouse Remix)

PHW

» Alex M.O.R.P.H. & Woody van Eyden with Tiff Lacey "I see you" (Matt Bukovski Remix)

» London Grammar "Hey now" (Arty Remix)

» Fon.Leman & Louder Dale "Holy grail"

Arrival

» Placebo "Running up that hill" (Jerome Isma-Ae Bootleg)

» Bedrock "Heaven scent" (Matt Lange Secret Booty)

» Jaytech feat. Nathan Grainger "Labour of love" (Matt Fax Remix)

» Boom Jinx, Maor Levi & Ashley Tomberlin "When you loved me" (Maor Levi Club Mix)

» Cosmic Gate "Crushed" (Rafael Frost Remix)

» Keyworth "Raze"

Breakfast Exclusive

» Store N Forward "Nuts"

» Lana del Rey "Young & Beautiful" (Myon & Shane 54 Summer of Love Mix)

» Jaco "Dam Square"

» Mike Danis "We are true"

Ride

» Moonbeam with Matvey Emerson "Alive"

» D.E.C.A.D.A. "Vitam" (PROFF Remix)

Uplifting

» Chunk & Twist "Battery life"
Group Therapy Radio 036 – 12. Juli 2013 – Stoneface & Terminal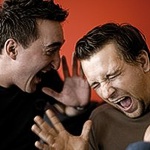 » Stoneface & Terminal "Stuck in a loop"

» Stoneface & Terminal meets Dragonette "Pick up the phone at gallery of sound" (S&T Mashup)

» Saltwater "The legacy" (Stoneface & Terminal Remix)

» Stoneface & Terminal "Scuderia"

» Stoneface & Terminal with Amurai "Let you fall" (S&T Banging Mix)