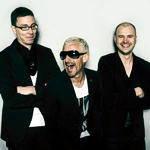 Event: Group Therapy #035
DJs: Above & Beyond
Datum: 5. Juli 2013
Bemerkung: Mit einem Gast-Mix von Jody Wisternoff anlässlich der bevorstehenden Veröffentlichung der Anjunadeep:05 Mix-Compilation.
» Andy Duguid feat. Audrey Gallagher "In this moment"

» Joonas Hahmo "GT 83"

Hahmo

» Fon.Leman & Louder Dale "Holy grail"

Arrival

» The Presets "It's cool" (Andrew Bayer & James Grant Remix)

» Andrew Bayer "England"

» Bedrock "Heaven Scent" (Matt Lange Secret Booty)

» Boom Jinx, Maor Levi & Ashley Tomberlin "When you loved me" (Maor Levi Club Mix)

» Keyworth "Raze"

» D-Mad "D.V.A.M."

Tool

» Myon & Shane 54 with Natalie Peris "Outshine" (Nigel Good Remix)

Ride

» Mike Danis "We are true"

Ride

» Edu "For the soul"

Macarize

» Lana del Rey "Young & beautiful" (Myon & Shane 54 Summer of Love Mix)

» Alex M.O.R.P.H. feat. Shannon Hurley "Monday morning madness" (Alexander Popov Alternative Remix)

» Shingo Nakamura & Jacob Henry "Words unspoken"

Silk Royal

» Moonbeam feat. Pryce Oliver "Get on the move"

» Andre Sobota "Full circle"

microCastle

» Probspot "Foreplay"
Group Therapy Radio 035 – 5. Juli 2013 – Jody Wisternoff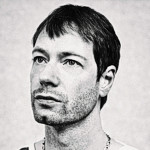 Event: Group Therapy #035
DJ: Jody Wisternoff
Datum: 5. Juli 2013
Bemerkung: (keine)
» Shur-I-Kan "The light"

Dark Energy

» Solomun "YesNoMaybe"

Dynamic Music

» Henry Saiz "Fill me up" (Edu Imbernon Remix)

Natura Sonoris

» Alfred Taylor "Kuza"

» Full Intention "Madness"

Rebirth

» Lukas "Rock right"

Future Boogie

» Above & Beyond feat. Zoë Johnston "Alchemy" (Jody Wisternoff Remix)