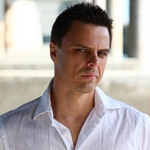 Event: Global DJ Broadcast
DJ: Markus Schulz
Datum: 11. März 2010
Bemerkung: (keine)
» DJ Observer & Daniel Heatcliff "Cowabunga"

» Moonbeam feat. Daniel Mimra "Look around" (Moon Stage Remix)

» Chris Lake & Michael Woods "Dominos"

» Beat Service feat. Emma Lock "Hiding to nothing" (Vocal Mix)

» Bart Claessen "Elf" (2001 Returning Mix)

» Rex Mundi "Opera of Northern Ocean" (Phynn Remix)

» Anton Firtich feat. Betsie Larkin "Out of the storm"

» Bent "As you fall" (Kyau & Albert Remix)

» Flavio Grifo "Say me" (Fabio Stein's Dreambox Remix)

» Protoculture "Naked"

» Faithless "Not going home" (Armin van Buuren Remix)

Mr. Pit "This room is not big enough" (Tech Mix)

» Mike Shiver feat. Aruna "Everywhere you are" (Duderstadt Dub Mix)

» David Forbes "Katsu" (DNS Project Whiteglow Mix)

» Ummet Ozcan "Trinity"

» Markus Schulz feat. Khaz "Dark heart waiting" (Club Mix)

» Norin & Rad "Always a new day"

» Max Graham feat. Neev Kennedy "Sun in the winter" (Estiva Remix)

» TasteXperience "Summersault" (Airwave Remix)

» Beat Service meets Tucandeo feat. Manon Polare "Waiting for the sun" (tyDi's Stadium Mix)

» Mike Foyle pres. Statica "Blossom"