Event: Trance around the world – Episode #152
DJs: Above & Beyond
Datum: 20. Februar 2007
Bemerkung: Als Gast-DJ: Menno de Jong.
» Maor Levi vs. Sasha & Emerson "Reflect on Scorchio" (Zak's Extended Mashup)

» Planisphere "Triggers escape"

Green Martian

» Ferry Corsten "Beautiful"

» Gabriel Batz "Inner touch" (Mike Shiver's Catching Sun Mix)

» John O'Callaghan "Split decision"

Discover

» Thomas Bronzwaer "Close Horizon"

» Sunny Lax "Bluebird" (Daniel Kandi's 147 Remix)

» Sonic Division "Painting the silence"

Deep Blue

» Antidote "Freez me"

Bonzai

» Elevation "Blinding truth"

» D-Factor "Mystique"

» Death Cab For Cutie "Marching bands of Manhattan" (Blake Jarrell's Pacha NYC Remix)

» Kamil Polner "Equinox"
Trance around the world #152 – Menno de Jong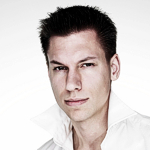 Event: Trance around the world – Episode #152
DJ: Menno de Jong
Datum: 20. Februar 2007
Bemerkung: (keine)