Event: Trance around the world – Episode #143
DJs: Above & Beyond
Datum: 12. Dezember 2006
Bemerkung: Als Gast-DJ: Lange.
» The Thrillseekers "Synaesthesia" (Nitrous Oxide Remix)

» Icone meets Static Blue "The fall" (Matti Kotala Remix)

Alter Ego

» Thomas Feijk "The first touch"

» Boom Jinx "Remember September" (Duderstadt Remix)

» Stan Void "Come play"

» Albert Vorne "Ares"

Club Elite

» Kenidel Lopez "Heavens caliber" (2006 Mix)

Eve

» A/B Project "Eternal optimism"

Mondo

» Dan Stone "Spinal cord"

» Matt Rowan & Jaytech "Elysium"

Red Seven

» Snow Patrol "Open your eyes"
Trance around the world #143 – Lange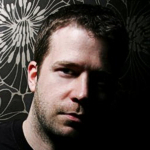 Event: Trance around the world – Episode #143
DJ: Lange
Datum: 12. Dezember 2006
Bemerkung: (keine)
» Poison Pro "Hello"

» Lange pres. Firewall feat. Jav D "Looking too deep"

» Headstrong "The truth" (David West Remix)

Sola
/ Lange

» Public Domain feat. Lucia Holm "I feel love" (Bart Claessen Remix)