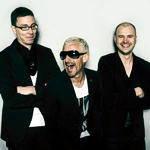 Event: Group Therapy #052
DJs: Above & Beyond
Datum: 8. November 2013
Bemerkung: Mit einem Gast-Mix von Navar.
» Andrew Bayer "Mirth mobile"

» Aruna "Reason to believe" (Toby Hedges & High 5 Remix)

» Myon & Shane 54 with Amy Pearson "Hurricane" (Wrechiski Remix)

Ride

» Arty "Flashback"

» Genix & Las Salinas "Say another what" (AWD Remix)

» Mat Zo "Lucid dreams" (ilan Bluestone Remix)

» Adam Szabo & Johan Vilborg feat. Johnny Norberg "Two to one" (Matt Fax Dub)

» Oliver "Control" (Nom de Strip Remix)

Fools Gold

» Sebastian Weikum "Gimme" (Alexey Sonar Remix)

Intricate

» Armin van Buuren feat. Laura Jansen "Sound of drums" (Michael Brun Remix)

» Deadmau5 "Suckfest9001"

» Above & Beyond "Mariana trench"

» Underworld "Dark and long" (Jerome Isma-Ae & Maor Levi Bootleg)

» Roman Hope "Stephulus" (Andre Sobota Remix)

Trident

» Daughter "Smother" (Duncan Murray Remix)

» Home Video "Every love that ever was" (Sasha Remix)

Last Night On Earth

» Soundprank "Boundless energy"
Group Therapy Radio 052 – 8. November 2013 – Navar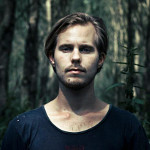 Event: Group Therapy #052
DJ: Navar
Datum: 8. November 2013
Bemerkung: (keine)
» Speedy J "Treatments" (Intro)

Warp

» Navar feat. Nick Beman "Long lost friend"

Lost & Found

» Scotty.A "Sense of an ending" (Navar Remix)

Proton Music

» Merveille & Crosson, Priku "The day you left" (Navar Edit)

» Guy J, Pig & Dan, Stephan Bodzin, Solid Globe "La Mur of Love" (Song From Sahara / Navar Edit)

» Navar "Phases of grief"

Lost & Found