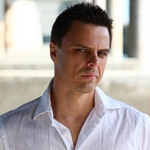 Event: Global DJ Broadcast: Classic Showcase
DJ: Markus Schulz
Datum: 2. Januar 2014
Bemerkung: Jährlicher Classics-Mix, traditionell zu Beginn des Jahres.
» Faithless feat. Dido "Salva Mea" (Epic Mix)

Cheeky

» Bedrock feat. KYO "For what you dream of" (Full on Renaissance Mix)

Stress

» Saints & Sinners "Pushin' too hard"

Sounds Good

» Solarstone vs. Sirocco "Destination"

» BT vs. Sasha "Remmeber magnetic north"

Bootleg

» Tilt "The world doesn't know" (Özgür Can Remix)

» Sassot "Where it all begun"

» Probspot "Blueberry"

/

» Paul van Dyk "Words (for love)"

MFS

» Lustral "Everytime" (Mike Koglin Remix)

Hooj Choons

» B.B.E. "Seven days and one week"

Triangle

» Ambassador "The fade" (Fade Mix)

» Lost Tribe "Gamemaster"

Hooj Choons

» Scott Bond vs. Solarstone "Naked angel"

Made in England

» The Thrillseekers "Synaesthesia" (En-Motion Mix)

» Planet Perfecto feat. Grace "Not over yet" (Breeder's It is Now Remix)

» Rex Mundi "Desillusion"

Cyber

» Moogwai "Viola"

» Steve Morley "Reincarnations" (Dumonde Remix)

Neo

» Airwave "When things go wrong"

Bonzai

» Transa "Enervate"

Hook

» Space Brothers "Legacy (Show me love)"

Manifesto

» Jam & Spoon "Odyssey to Anyoona"

Jam! / Epic

» Altitude "Tears in the rain"

» Tilt "Children" (Tilt's Courtyard Mix)

Deconstruction

» Aurora "Hear you calling" (Original Mother Earth Mix)

Additive

» Chicane feat. Maire Brennan "Saltwater" (Tomski vs. Disco Citizens Remix)

» The Quest "C Sharp"

» Arksun "Arisen"