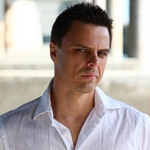 Event: Global DJ Broadcast
DJ: Markus Schulz
Datum: 12. September 2013
Bemerkung: (keine)
» Alfonso Muchacho "Losing my way"

» Andromedha "From sunrise to sunset" (Jeremy Rowlett Remix)

» Three Drives "Greece 2000" (Matt Davey Remix)

» Koishii & Hush feat. Kate Louise Smith "Miles away" (Coast 2 Coast Remix)

» Iversoon & Alex Daf "Darkness" (Alekzander Remix)

» New World Punx "Romper" (Wes Straub's Take it Deeper Remix)

» Anton Flipp "Crystal"

» Sun in Arms "Stay near"

» Joint Operations Centre "Under a sea of birds"

» LTN "A path to nowhere" (Jerome Isma-Ae Remix)

» Rodg "Is anybody out there"

» Grube & Hovsepian "Palermo"

» Venom One feat. Adina Butar "Crashed and burned" (Rafael Frost Remix)

» Andy Moor "Atmospherica" (The Blizzard Remix)

» Ali Wilson "Angelic state"

» Ben Stone "Timeless" (Cold Rush Remix)

» Arcalis "Horizon"

» Yuri Kane feat. Alexandra Badoi "Let's fall in love"

» Arisen Flame "Unity"

» Maywave & CJ Seven "Euphoria" (Alter Future Remix)

» Andy Moor feat. Nicole McKenna "Please forgive me" (Wellenrausch's Dark Matter Dub)

» The Thrillseekers & Talla 2XLC "Fracture" (Sebastian Brandt Remix)

» Fisherman & Hawkins vs. Nifra "The battle"

» Funabashi "The legacy" (Stoneface & Terminal Remix)

» Solid Stone "Scrambled"

» Digital X "Phantom"

» Markus Schulz "Remember this"