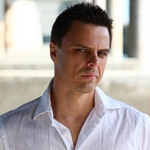 Event: Global DJ Broadcast
DJ: Markus Schulz
Datum: 16. Mai 2013
Bemerkung: Gast-Mix von Cosmic Gate.
» In Progress "Andromeda" (Erick Strong Remix)

» Armin Van Buuren feat. Lauren Evans "Alone"

» Malek & Jeremy Sky "L'Illusion"

» Holbrook & SkyKeeper "Circle of spotless light" (Alter Future Remix)

» Ariel Ortega "Aphelium" (David Mayne Remix)

» Christopher Vassilakis "Turquoise" (Naden Remix)

» Rene Ablaze feat. Jacinta "You're my destination" (Wellenrausch's Dark Matter Remix)

» Rex Mundi "Watch"

» Audiko & Essonita "Summer again" (Anna Lee Remix)

» Ferry Corsten "F the Bull$h1t"

» Solid Stone "Grid"

» August Vila "Titan" (Tepes Remix)

» Tom8 vs. Luke Ryan "Sunstar"

» Eddy Karmona "Breaking"

» Lana del Rey "Young & beautiful" (Marcus Schossow Summer Remix)

( – – – an dieser Stelle kommt der Gast-Mix von Cosmic Gate; Playlist herausgelöst siehe unten – – – )

» Danny Stubbs "They walk among us" (Thomas Datt Remix)

» Purple Stories "Room 13"

» Armin van Buuren "Last stop before heaven"

» Johlin "The fang

» Harry Square "Royal flush"

» Beat Service "Metro" (Digital X Remix)

» Matt Davey feat. Kate Dowman "Sunrise (Here I am)"
Global DJ Broadcast – 16. Mai 2013 – Cosmic Gate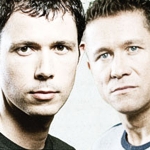 Event: Global DJ Broadcast
DJs: Cosmic Gate
Datum: 16. Mai 2013
Bemerkung: (keine)
» Sander van Doorn vs. Mako & DubVision feat. Mariana Bell "Into the light"

» Late Night Alumni "Sapphire" (Cosmic Gate Remix)

» Jerome Isma-Ae & Sebastian Krieg "GT 40"

» Russ James "My mind" (Rafael Frost Remix)

» Cosmic Gate "Storm chaser" (KhoMha Remix)