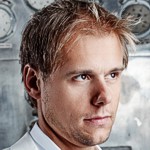 Event: A State of Trance #674
DJ: Armin van Buuren
Datum: 31. Juli 2014
Bemerkung: (keine)
» Dennis Sheperd feat. Chloe Langley "Bring you home"

A Tribute To Life

» Andrew Bayer "The district" vs. Armin van Buuren feat. Emma Hewitt "Forever is ours" (AvB Mash Up)

Bootleg

» Solis & Sean Truby feat. Sue McLaren "Closer to the Earth" (Luigi Lusini Remix)

Infrasonic

» Super8 & Tab feat. Julie Thompson "No frontiers"

» Funabashi with Ralph Novell "Dimension seven" (Abstract Vision Remix)

Tool

» Leo Reyes "Wide open"

Abstractive Music

» Disfunktion "Syxe (Oakenfold Edit)

Perfecto Fluoro

» Hard Fi "Fire in the house" (Simon Patterson Remix)

» Mino Safy "Inheritance"

Veritas

» Alexander Popov "Eternal flame"

» Tenishia & Maria Nayler "Lifetime when right"

RNM

» Antony Waldhorn "Epilogue"

Sounds of Elysium

» Giuseppe Ottaviani feat. Audrey Gallagher "Walk this world with me" (Extended Live Mix)

» Dan Thompson "Outcast"

» Arisen Flame "Explorer"

» Markus Schulz "Destino" (Aaron Camz Remix)

» Markus Schulz "Remember this" (Mark Sherry Remix)

» Giuseppe Ottaviani feat. Linnea Schossow "Stars" (Extended Live Mix)

» A.R.D.I. & Cynthia Hall "Sunflowers"

Molekular Sounds

» Ferry Tayle feat. Sarah Shields & Ludovic H "The most important thing"

Always Alive

» Chris SX "Sands beach"

Digital Society

» Jonathan Carvajal & Andres Sanchez "Teardrops"

WAO138

» Philippe El Sisi & Abstract Vision feat. Jilliana Danise "This time" (Wach Remix)

How Trance Works

» Paul Oakenfold "Ibiza" (Full On Fluoro Mix / Club Edit)

Perfecto Fluoro

» Paul van Dyk & Ummet Ozcan "Come with me" (Paul van Dyk Festival Mix)

» Lee Osborne & Allen Watts "Telepathy"

Monster Pure

» Ferry Corsten "Festival crash" (Talla 2XLC 140 Remix)

» Scott Bond & Marc Mitchell "Airfoil" (Standerwick Remix)

Rebooted

» Oliver & Tom "F350" (Jamie Drummond Remix)

EDGE EDM

» Aly & Fila meets Roger Shah feat. Sylvia Tosun "Eye 2 Eye" (Extended Mix)

FSOE

» 3rd Moon "Monsun"