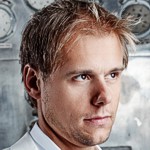 Event: A State of Trance #648
DJ: Armin van Buuren
Datum: 16. Januar 2014
Bemerkung: (keine)
» ATB feat. Stanfour "Face to face" (Rudee Remix)

» Roman Messer feat. Christina Novelli "Frozen"

Suanda

» Andrew Bayer "Once Lydian"

» Luke Bond feat. Roxanne Emery "On fire"

Garuda

» Chris Schweizer "Phoenix"

Captivating Sounds

» Arman Aydin "Miura"

» Juventa & Speed Limits "Xperience"

» Gareth Emery feat. Bo Bruce "U"

Garuda

» Jonas Stenberg "Overworld" (Alexander Popov Remix)

Metanoia

» Space RockerZ & Cathy Burton "Lead you back"

A&R

» Fabio XB feat. Christina Novelli "Back to you" (Wach Remix)

» Vlad Varel "Miami" (Aimoon Remix)

Tool Trance

» Darren Tate & Jono Grant "Let the light shine in" (Tenishia Remix)

Mondo

» Max Graham "Evil ID" (Mark Sherry Remix)

ReBrand

» Craig Connelly "Decibels"

Garuda

» Maywave "Flames"

Alter Ego Progressive

» Solid Stone "Essence"

ReBrand

» Motorcycle "As the rush comes" (Novaline Remix)

» EDU & Kristoffer Ljungberg "Around the Sun" (Dan Stone Remix)

Macarize

» Ferrin & Morris feat. Hysteria! "Changes"

Transistic

» Daniel Kandi vs Markus Wilkinson "Cityscape"

Always Alive

» Sunset & Myk Bee "Summer breeze"

Blue Soho

» Dart Rayne & Yura Moonlight & Katty Heath "Stole the Sun" (Allen & Envy Remix)

A&R

» Talla 2XLC "Never look back" (Darren Porter Remix)

Tetsuo

» Curtis & Craig "First taste" (Amir Hussain Remix)

Digitized

» Simon O'Shine "Wuthering Heights"

FSOE

» Giuseppe Ottaviani feat. Alana Aldea "Heal this empty heart" (John O'Callaghan Vocal Remix)

Go On Air

» Greg Downey "Vivid intent" (Jordan Suckley Acid Mix)

Global Code

» Cosmic Gate "Should've known"