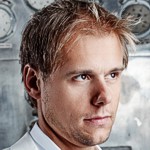 Event: A State of Trance #637
DJ: Armin van Buuren
Datum: 31. Oktober 2013
Bemerkung: (keine)
» Adam Szabo & Johan Vilborg feat. Johnny Norberg "Two to one" (Jaco Remix)

» Armin van Buuren "Pulsar" (Cosmic Gate Remix)

» Suspect 44 "Amazing"

Trice

» Omnia feat. Everything by Electricity "Bones"

» Arty "Flashback"

» Johnny Yono "Exodus"

Lange

» Orjan Nilsen "Mafioso" (Mark Sixma Remix)

» Agnelli & Nelson pres. A+N Project "New light" (Protoculture Remix)

» Armin van Buuren "Last stop before heaven" (Maarten de Jong Remix)

» Tube & Miller "Somewhere along the way"

Digital Society

» Armin van Buuren feat. Miri Ben-Ari "Intense" (Andrew Rayel Remix)

» Science Deal vs. Jerom "Decade" (CC Anthem 2013) (Progressive Mix)

Crystal Clouds

» Beat Service "Undercover"

Beat Service Audio"

» Markus Schulz "Remember this"

» Jerome Isma-Ae & Sebastian Krieg "GT40"

JEE

» Izzy Meusen & Beatsole "From here to Chelyabinsk" (Yura Moonlight Remix)

Fraction

» Two&One with Denis Kenzo feat. Sveta B "Sitorya"

How Trance Works / Amsterdam Trance

» Fisherman & Hawkins "Virus"

» Hazem Beltagui "Raising the sail"

Red Soho"

» The Avengers "Yugen"

Blue Soho

» Driftmoon "Howl at the Moon" (Solarstone Retouch)

» Menno de Jong "Any other day" (Mac & Monday Remix)

» John O'Callaghan feat. Ria "I'll follow" (Solarstone Pure Dub Reconstruction) vs. Ferry Corsten feat. Betsie Larkin "Made of love"

Bootleg

» James Dymond "Solidus"

Soundpiercing

» Sunset & Puma Scorz "Solina"

TPTM

» Kelly Andrew "Beyond the stars"

Abora

» Adam Deane "Retribution" (Allen & Envy vs. Phil Parry Remix)

Together

» Abstract Vision "Rocket"

» Bryan Kearney "Mexican Rave" (Jordan Suckley Remix)

Kearnage

» Tranquility Base "Oceanic"