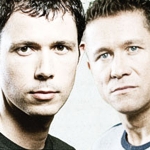 Cosmic Gate ist ein deutsches DJ- und Produzenten-Team, bestehend aus Stefan Bossems (DJ Bossi) und Claus Terhoven (Nic Chagall). Die ersten Jahre der gemeinsamen Zusammenarbeit waren geprägt von der Produktion sehr massenkompatibler Tracks. Singles wie "Exploration of space", "The drums" oder auch "Back to Earth" sowie die Alben "Rhythm & Drums" (2001) und "No more sleep" (2002) seien hier als Beispiele genannt. Ab der Zeit um 2006 herum – mit der Veröffentlichung der Single "Should've known" bzw. dem Album "Earth mover" – änderte sich ein wenig die musikalische Ausrichtung, weg vom Großraumdisko-Flair, hin zu reiferen Produktionen. Neben ihren Eigenproduktionen und den weltweiten DJ-Auftritten steht das Projekt Cosmic Gate aber noch für eins: erstklassige Remixe! Seit den späten 90er Jahren remixten sie unzählige namenhafte Künstler wie z.B. Tiesto, Armin van Buuren, Paul van Dyk, Vincent de Moor und viele mehr.
Nach jahrelanger Zusammenarbeit mit Black Hole Recordings gründeten Cosmic Gate Mitte 2013 mit Wake Your Mind Recordings ihr eigenes Label im Rahmen des Armada Music Label-Verbundes.
Cosmic Gate – Playlists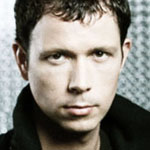 Die Playlisten der Sets von Cosmic Gate aus den Jahren 2001 bis 2010, u.a. Nature One, Trance Energy, Rosenmontags Rave, ASOT und weiteren Events.
Cosmic Gate – Flyer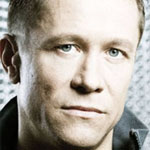 Eine Auswahl Flyer aus den Jahren 2007 bis 2009 von Veranstaltungen mit Cosmic Gate.