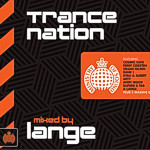 Artist:

Lange

Mix-CD:

Ministry of Sound pres. Trance Nation

Label: Ministry of Sound
Release:

2013
Rezension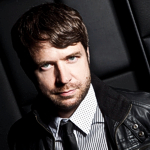 Für Lange läuft es im Augenblick mehr als rund! Mit seinem Label Lange Recordings erreichte er unlängst die magische Zahl von 100 Veröffentlichungen, als DJ ist er jedes Wochenende in den weltweiten Clubs gebucht und nun wurde ihm auch die Ehre zuteil, die 2013er Ausgabe der Trance Nation Mix-Compilation auf dem bekannten Label Ministry of Sound mixen zu dürfen.
Der Mix auf der ersten CD beginnt zunächst sommerlich melodieverliebt, gibt dann aber gleich Gas. Energiegeladener Uplifting-Trance mit einer ausgewogenen Mischung aus instrumentalen und vocallastigen Tracks. Gegen Ende greift Lange dann mit "Resurection" (im Mashup) und dem Update seines eigenen "Follow me" in die Klassiker-Kiste. Der zweite Mix schaltet noch einen Gang höher und bietet neben vorwärtstampfenden Beats auch eine ganze Ecke BigRoom-Tunes. Highlights sind hier auf jeden Fall "Violetta" von Orjan Nilsen und Lange's Interpretation von "Hold that sucker down" (ebenfalls wieder ein Klassiker). Mit sieben Lange-Produktionen nutzt der Brite diese Compilation zwar für Werbung in eigener Sache, übertreibt es dabei aber nicht.
Unterm Strich ist die diesjährige Trance Nation Compilation rundum gelungen und braucht sich in keinster Weise hinter den Vorgängern der vergangenen Jahre zu verstecken.
Bewertung: 5.5 / 6
Marcus Köhler | trancearchiv.de
[01] Yahel & Liya "I dive"

[02] Passenger 75 "Contact"

[03] Kyau & Albert with Stoneface & Terminal "We own the night"

[04] Lange "Our brief time in the Sun"

[05] Cosmic Gate feat. Myon & Shane 54 and Aruna "All around you" (Alexander Popov Remix)

[06] Super8 & Tab "The way you want"

[07] Rank 1 "Floorlifter"

[08] Arty "Believe in me " (Instrumental Mix)

[09] Lange feat. Stine Grove "Crossroads" (Estiva Remix)

[10] Andy Moor & Betsie Larkin "Love again" (Andrew Rayel Remix)

[11] Lange feat. Hysteria! "Unfamilar truth"

[12] Bobina & Betsie Larkin "No substitute for you" (Andy Duguid Remix)

[13] Tomas Heredia "Alchemist "

[14] Lange "Destination anywhere"

[15] Rikkaz "The great migration"

[16] Planet Perfecto Knights vs. Craig Connelly "Absolute ResuRection" (Lange Mashup)

[17] Lange feat. The Morrighan "Follow me" (2013 Rework)
[01] Alexx Rave "Man Who'll save the Earth"

[02] Tangle & Matuesz "Omega"

[03] Lele Troniq feat. Simona Barbieri "Sirio"

[04] ilan Bluestone & Jerome Isma-Ae "Under my skin"

[05] Mark Eteson "Aventus"

[06] Stephen Kirkwood "Mars One"

[07] Alex Larichev feat. Invi Tado "Leave me behind "

[08] Heatbeat "#BOOM"

[09] Ferry Corsten "F the bull$h1t"

[10] Cosmic Gate "Storm chaser" (Extended Mix)

[11] Rex Mundi "Seek & destroy"

[12] Lange pres. LNG "Harmony will kick you in the ass" (Chris Schweizer Remix)

[13] Daniel Kandi & Jack Rowan "Arigatou"

[14] Shogun vs. Ana Criado & Ronski Speed "Supernova Afterglow" (Saf Mashup – Lange Edit)

[16] Stuart Mclellan "Downtime"

[17] Lange "Hold that sucker down"
Video: Trance Nation Mixed by Lange: Minimix (Ministry of Sound TV)