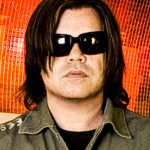 Event: Perfecto on Tour #164
DJ: Paul Oakenfold
Datum: 15. Mai 2010
Bemerkung: (keine)
» Paul Oakenfold "The harder they come" (Robert Vadney Remix)

» Dezarate & Michael Manzano "Soul is in the air"

» Team SR "Leaving London" (Kenneth Thomas Remix)

» Dean Newton & Huggy "747"

» Xaver "Meet her at the Love Parade"

» Paul Oakenfold "Southern Sun" (Andrew Fonda Remix)

» David Vendetta feat. Syd Bayliss "She turns around" (Hook N Sling Mix)

» R.O.O.S. "Instant moments" (Robert Vadney Mix)

» Paul Oakenfold "Sex and money" (Adam White Stripe Mashup)

» Fatboy Slim feat. Lazy Rich "Weapon of choice 2010"

» Paul Oakenfold feat. Matt Goss "Firefly" (Nat Monday Mix)

» Marcus Schössow pres. Progresia "Galandia"

Tone Diary

» Cantus "Campfire at dust" (Joost Glazenburg Remix)

» TasteXperience "Summersault" (Airwave Remix)

» DJ Orkidea "Move in"

» Dash Berlin feat. Cerf, Mitiska & Jaren "Man on the run"

Aropa

» Push vs. Klems "Tomorrow is another day" (Caromax Remix)

Club Elite

» The Crystal Method feat. Stefanie K. Warfield "Black rainbows" (Richard Durand Remix)

» Andy Moor feat. Carrie Skipper "She moves"